Time to grab your spandex, leg-warmers and headbands, folks. It's the AAF PHX (PHX Ad Club) 80th Anniversary and we're kicking it back to the 80's for the closeout party for Phoenix Design Week 2017. 
BUY 1 TICKET, BRING YOUR GUEST FOR FREE!
You know what that means? Totally Radical 80's - All. Night. Long. Whether you're more into the spandex or the hammer-pants - we want to see it all. You bring the fresh outfits and we'll bring the totally awesome food & drink. Party starts at 7:00 pm and will be hosted at the radical Warehouse 215 @ Bentley Projects in Phoenix. Let's motor!
Your ticket includes admission to Back to the Eighties, appetizers, cash bar, soft drinks, photo booth, and live entertainment by Valley favorite Rhythm Edition Band! Admission is included for PHXDW/M+M two-day ticketholders, RSVP strictly required with ticket number. General admission tickets are only $25 for AIGA Arizona and AAF PHX (PHX Ad Club) members, $40 for non-members and at the door. And because we think our members are like, gnarly, your AIGA AZ and AAF PHX (PHX Ad Club) member number will get you one complimentary drink ticket, too.
Attendees under 21 years of age are welcome; we will be carding and wristbanding all attendees. Children 12+ may attend with parent supervision at all times. All attendees must have their own ticket. Registration is required.

Tickets

$25 for AIGA Arizona and AAF PHX (PHX Ad Club) members registered in advance

$40 for non-members and at the door

FREE for Method + Madness conference ticket holders, ticket order number required on order form, conference badge may be required for admittance and verification. One RSVP per ticket holder strictly enforced.

Bring your family, kids are free with adult supervision!
Rhythm Edition Band

This incredibly talented band has been performing around the Valley since 1990. They are an eight piece band, with a 2-piece horn section and energy for days! They are known for incredible set lists and their interaction with the crowd. Rhythm Edition has a solid schedule of events well into 2018, playing at almost all of the Casinos in Arizona and beyond! 
They will be covering all of your favorite 80's hits....from Prince to Bowie to Bruce! So bring your leg warmers and your 80's requests along with you!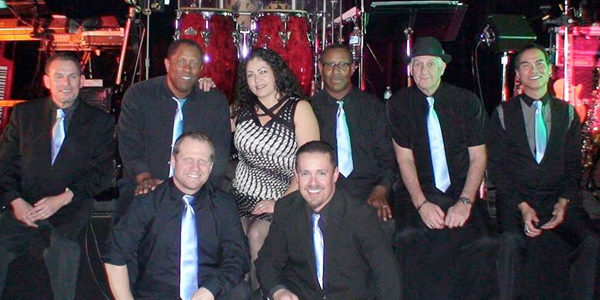 ---
IMPORTANT INFORMATION
Your registration constitutes permission to use photos, audio, and video recording taken of you at the events for promotional and educational purposes in connection with Phoenix Design Week and AIGA Arizona, and places you on the master AIGA Arizona mailing list. You may opt out at any time.

AIGA Arizona has adopted the AIGA Code of Conduct with regard to all conference activities. We reserve the right to refuse admittance for violations of this Code, or other unlawful or disruptive actions. Any concerns should be addressed to the AIGA Arizona president.
Phoenix Design Week / The Method + Madness conference is a non-profit event founded by Lost Creature in 2009 and now wholly owned and presented by AIGA Arizona, a 501(c)(3) organization. This event would not be possible without our sponsors and volunteers who lend their time and effort.
Interested in being an AIGA | Phoenix Design Week sponsor? Contact us for more information.