From Madmen to Unicorns: 25+ years of graphic design made in Arizona
Tempe History Museum

Thursday, March 17 from 7 to 8:30 pm

Presented by AIGA Arizona, the professional association for design
Join us at the Tempe History Museum as we time travel through 25+ years of graphic design in Arizona, back to the days when designers were likely to be commercial artists at advertising agencies – aka "Madmen" – up until today's "unicorn" designers who are as comfortable with pen and ink as they are with code. You'll enjoy a lively discussion with local design leaders, and then some coffee and dessert as we feast our eyes on AIGA Arizona's Legacy Exhibition. There will also be games with prizes to test your design knowledge.
About the Panelists
Kathy Morgan, AIGA Arizona's Finance Director and cofounder of Morgan and Company, will moderate a conversation about the past, present and future of design with panelists Greg Fisher, Cathleen Mitchell, Liz Rosetty and Robert Renteria.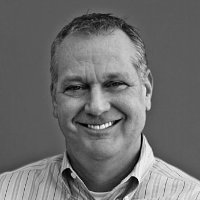 The founder of Fisher, Greg Fisher serves as the firm's President, Business Development Director, Chief Creative Officer and Strategist. In the last 29 years, Fisher has assembled a client roster that includes Fortune 500 companies, sport franchises in the NBA, MLB and NHL, Arizona's largest utility provider Arizona Public Service as well as innovative technology startups. Fisher's work has been lauded in design publications nationwide. Fisher also was the founding president of the Phoenix chapter of AIGA, now AIGA Arizona. The Phoenix Business Journal Book of Lists has recognized Fisher, formerly Campbell Fisher Design, as the leading graphic design firm in Phoenix each year since its inception.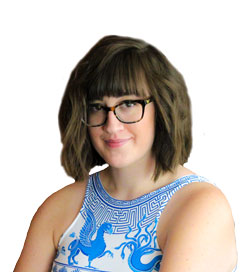 Rachel Noyes Senior Design Strategist MM Brand Agency As our Senior Design Strategist, this award-winning creative leads our design team 100% of the way to ensure we deliver the best—and most strategic—work possible. A Boston native (who's since lost the accent), Rachel digs all things paper-related and might spend a bit too much time in our paper sample room. Even with a love for the tactile, she has a special talent for carrying out creative across a variety of channels—both digital and print. When she's not dreaming up the next greatest creative concept, you're likely to find her sipping a fancy cocktail or tackling a DIY furniture project.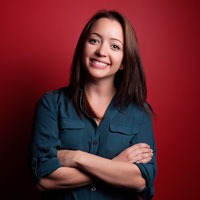 With an extensive background in both fine and performing arts, Liz Rosetty utilizes her broad artistic skill set to bring a unique perspective to design and production. Currently a senior creative strategist at WHYFOR, a Phoenix-based advertising and marketing agency, her passions for detail, strategy, multi-media and narrative help support WHYFOR's goals to provide "design with purpose". Prior to joining the WHYFOR team, Liz worked as an in-house designer at Philadelphia's award-winning WRT Design & Architecture firm and most recently at event production company Encore Creative. There she was the lead on integrated event branding solutions for corporate clients including JLL, Mars, Marcus & Millichap, Wells Fargo, Fujitsu, National Bank of Arizona, Limelight, and Genband.
Liz graduated magna cum laude with a Bachelor of Arts in both Graphic Design and Dance from Marymount Manhattan College and continues to be an active supporter for youth arts education.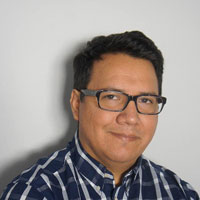 Interactive Creative Director at Magnetry, Inc., Robert Renteria has over 10 years of experience working with agencies and independently on a wide range of interactive, branding, advertising campaigns and packaging projects. Starting as a traditional print designer as an art director for publications, Robert quickly turned a curiosity about development into something a vital part of his skill set. Robert has been fortunate to design and/or develop for great brands such as Verizon, Blue Cross & Blue Shield, Fannie Mae, Boon, Heckler Design, Mercer, InfusionSoft and Phoenix Children's Hospital. As a strong believer in building the design community, Robert plays an active role in the Arizona Chapter of AIGA working as the Co-Chair for Phoenix Design Week and Method + Madness Conference.
More about AIGA Arizona's Legacy Exhibition
AIGA Arizona is one of 70 local chapters of AIGA, the professional association for design. In 2014, the chapter debuted the Legacy Exhibition during the Phoenix Design Week conference, both in honor of its 25th anniversary and to document the rich body of communication design produced in our state – from annual reports to websites and much more. Additional artifacts from the Best of 2015 competition held this past October and displayed at the Method + Madness conference now supplement the Legacy Exhibition, forming a 26-year span of design thinking. Previously, these artifacts have only been available to conference attendees; this event is the first time the exhibition will be on view to the general public.
Details:
Following the March 17 event, the Legacy Exhibition will remain on display at Tempe History Museum March 18-19 and March 21-23. It will be open to the public during regular museum hours. Please check the Museum's website for details.
This event is presented in conjunction with the Tempe History Museum's "Third Thursday at the Museum" series. Coffee sponsored by Cortez Coffee Company. Dessert sponsored by AIGA Arizona.