Get the first taste of Phoenix Design Week 2019 in the lively company of your design community. Join us for a special curated panel of local leaders featuring the theme "What Does Design Mean To You?" The discussion will be followed by a live interactive poll of the audience to see which words are most significant when it comes to defining design. Grab a drink, catch up with friends, and enjoy appetizers, music and a unique photobooth experience.
6:30 – 7:30pm Grab a Bite/Social Hour
7:30 – 8:15pm What Does Design Mean to You (Quiet please!)
8:15 – 9:00pm More Party!
Tickets

$20 General Admission
FREE for PHXDW Evolve Design conference ticket holders, RSVP and ticket number required on order form.
Ticket includes admission, appetizers, and one drink ticket. A cash bar will also be available.

The MISGIF Photobooth Experience
Strike a pose with your design bestie at our unique open-air photo booth with creative "aura" filters and get a shareable GIF to show the #phxdw community how you are evolving!

The Location
Under the ethereal evolving form of Janet Echelman's sculpture Her Secret is Patience, the Spanish Revival AE England Building was constructed by prominent local builder Clinton Campbell in 1926 to showcase automobiles from Hudson Motor Car Co. (1909-1954). Over the years, it housed the Electrical Equipment Co., a stationery store and an art gallery. The building was listed on the Phoenix Historic Property Register in 2006 and is now part of the downtown Phoenix Civic Space.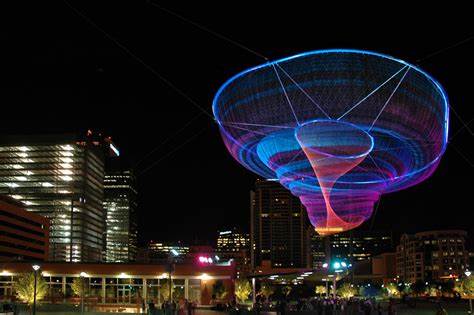 About the Panel: What Does Design Mean to You?

Watch as we challenge panelists from vastly different walks of life with the question "What does design mean to you?" From something as simple as choosing what to wear to complex problem-solving, we'll be looking to uncover a common thread that speaks to the impact of design in our lives.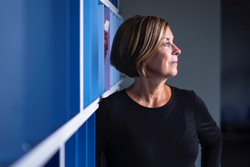 Nora Burba Trulsson
Architecture and Design Writer
Nora is a Scottsdale-based writer specializing in architecture, interiors, landscape architecture and other elements of design, as well as food, travel and lifestyle topics. She is currently a contributing editor for Modern Luxury Scottsdale and its Interiors publication, the editor-at-large for Sources for Design, and a contributor to Phoenix Home & Garden, Via magazine, and Arizona's Official State Travel Guide and several websites. Trulsson is also the co-author of Living Homes (Chronicle Books, 2001) and other design books. (Photo: Carl Schultz)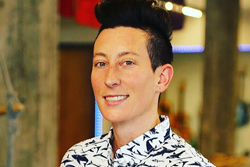 Kado Stewart
Deputy Director, one•n•ten
As Deputy Director of Arizona's largest LGBTQ youth-serving organization, one•n•ten, Kado leads the program team in ensuring the lives of LGBTQ youth are enhanced through empowering social programs and critical supportive services. Now in its 12th year, Kado's signature program Camp OUTdoors! won the interest of National Geographic and was featured in a 2017 special called Gender Revolution: A Journey with Katie Couric which aired in 40 countries. From managing partnerships between one∙n∙ten and community partners to training organizations on LGBTQ inclusive best practices, Kado leads their team to build bridges across difference.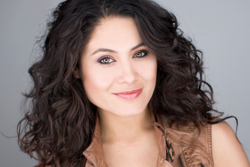 Christian Vera
Journalist, Producer, TV Host RightThisMinute TV Show
Christian Vera is currently the host of the nationally syndicated TV show RightThisMinute,a news and viral video show that brings viewers the latest most compelling online videos and the stories behind them. Christian is one of the original hosts of the show, which is now in its seventh season and airs across the United States on ABC.
Moderated by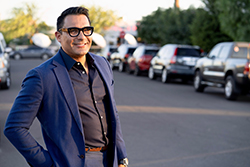 Oscar De las salas
Client Relationships Lead, Gensler
A native of Barranquilla, Colombia, Oscar is an award-winning international architectural designer with more than two decades of experience with municipal projects and community development. He serves as a Design Manager and contributes to the development of client relationships for Gensler's Phoenix studio. Oscar's volunteering efforts have helped raise millions to benefit many arts, youth, health and cultural organizations. Most recently, Oscar was recognized by the Arizona House of Representatives for his contributions to the community. This year, the Mayor of Phoenix declared June 29, 2019 "Oscar Day" in his honor.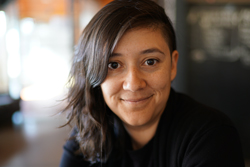 Diana Vasquez
Design Director, Gensler
Diana first entered the design profession in the field of architecture, but with her passion for brand development, industrial design and user experience, she shifted her focus to become a Toy Designer. She has since returned to architecture at Gensler with a unique perspective and the ability to design at many different scales, from detailed fabrications to large, mixed-use development planning. Most recently she was a guest speaker at Phoenix Startup Week and Scottsdale Design and Construction Outlook Conference where she led a sessions on the impacts of autonomous vehicles. Recognized for her commitment to the industry, she was named among Engineering News-Record (ENR) Southwest's "Top Young Pros" for 2019.
---
Still need tickets to the PHXDW Evolve Design Conference? Everything you need to know: phxdw.com
---
IMPORTANT INFORMATION
*Admission is included for PHXDW two-day conference ticket holders, RSVP will be required. General admission for non-ticket holders is $20. Your ticket includes admission to the party, appetizers, and one drink ticket. A cash bar will also be available. All ages welcome, ID will be checked upon entrance. Paid and metered parking available. We recommend taking public transportation (the light rail stops right outside the venue) or catching a Lyft.
Your registration constitutes permission to use photos, audio, and video recording taken of you at the events for promotional and educational purposes in connection with Phoenix Design Week and AIGA Arizona, and places you on the master AIGA Arizona mailing list. You may opt out at any time.

AIGA Arizona has adopted the AIGA Code of Conduct with regard to all conference activities. We reserve the right to refuse admittance for violations of this Code, or other unlawful or disruptive actions. Any concerns should be addressed to the AIGA Arizona president.
Phoenix Design Week / The Evolve Design conference is a non-profit event founded by Lost Creature in 2009 and now wholly owned and presented by AIGA Arizona, a 501(c)(3) organization. This event would not be possible without our sponsors and volunteers who lend their time and effort.